Mr Htwe Zaw
Consultant Orthopaedic Surgeon
MBBS, MRCS, FRCS (Tr&Orth)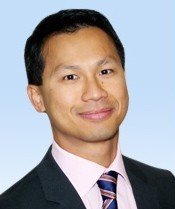 Mr Htwe Zaw
Mr Htwe Zaw is a consultant orthopaedic surgeon specialising in foot and ankle surgery, lower limb trauma and sports injuries. He gained his medical degree at King's College London in 1997 and undertook three separate fellowship posts in foot and ankle surgery at Guy's & St Thomas' Hospital, Basingstoke & North Hampshire Hospital and The Royal National Orthopaedic Hospital in Stanmore. He also attended a trauma fellowship at the prestigious University Hospital in Dresden, learning the latest techniques in the treatment of complex and severely injured patients, as well as sports injuries in the foot and ankle.
Mr Zaw was appointed Consultant Orthopaedic Surgeon at The Hillingdon and Mount Vernon Hospitals in 2012 and has built up a comprehensive foot and ankle service for the local population. He offers a full assessment of all foot and ankle conditions and uses the most advanced surgical techniques and equipment available. He is well published in international journals and orthopaedic textbooks, and constantly keeps up-to-date with the latest evidenced-based research. He has presented papers at several international meetings including keyhole surgery around the ankle joint (hindfoot arthroscopy), cartilage regeneration surgery and fixation of complex fractures in the heel bone (calcaneus). Mr Zaw also lectures at regional and national conferences on foot and ankle surgery as well as management of sports injuries and lower limb trauma.
Privately insured or self-pay patients can request a consultation with Mr Zaw at BMI Bishops Wood Hospital in Northwood, BMI Clementine Churchill Hospital In Harrow, and The Wellington Hospital (HCA) in St. John's Wood, North London. Please contact his private secretary for any queries or book directly with the hospital reception staff.
Clinical Interests
Bunion (hallux valgus) surgery
Lesser toe correction (including claw and hammer toes)
Keyhole (arthroscopic) surgery in the ankle joint, hindfoot joints and toes
Cartilage regeneration procedures
Foot and ankle arthritis (including ankle replacement and arthroscopic fusion)
Major deformity reconstruction (including flat feet)
Foot and ankle sprains
Tendon and ligament injuries (including Achilles rupture)
Acute trauma and sports injuries
Stress fractures
Fixation of lower limb fractures
Heel pain
Plantar fasciitis
Ganglion resection
Morton's neuroma surgery
Professional Memberships
Fellow of Royal College of Surgeons
British Orthopaedic Association
British Orthopaedic Foot and Ankle Society